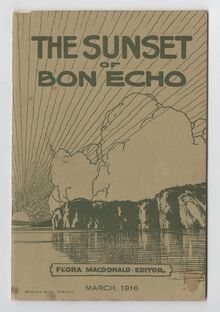 The small press in Canada: who they are and what they publish(ed).
This wiki is intended to be an open forum for people to post details about Canadian small presses, and add in anecdotes, stories, bibliographies, indexes, etc, as the spirit moves them.
Pages:
The List of Small Presses in Canada
The List of Small Press Fairs and Festivals in Canada
About the Small Press in Canada
Contributors: you can edit any page without a login. If you set up a free account with wikia, however, you should be able to create pages and add media content (images, pdfs, video, etc).
General Overview and Introduction
[
edit
|
edit source
]
Whether you date the explosion of Canadian small press publishing from The Sunset of Bon Echo (Bon Echo, Ont., 1916-20), Le Nigog (Montreal, 1918), or the McGill Fortnightly Review  (Montreal, 1925-27), or even earlier, by the 1960s the handmade chapbook, the mimeographed magazine, and the illustrated broadside had become common publishing venues in writing communities across Canada. These are the markers of the small press revolution that dramatically reorganized publishing in this country. The most significant impact was the establishment of an alternative to the hierarchical, sales-driven models of commercial literary publishing.
In the small press movement, writers took charge of all aspects of publishing from editorial selection to design and distribution. While economically unstable, the commensurate escape from the dictates of the marketplace triggered a rapid acceleration of experimentation. Writers used the unique freedom of the small press to test new styles and push the boundaries of form and content. The transformation of Canadian letters this freedom engendered was dramatic and palpable: indeed, many of the (loosely defined) first generation of Canadian small pressers, such as Irving Layton, Leonard Cohen, Margaret Atwood, John Robert Colombo, and Michael Ondaatje achieved broad international acclaim for projects started and developed in small press Canada.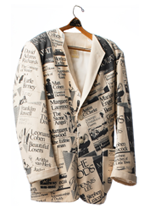 Within the country, the models of publishing and dissemination developed by early small pressers, especially through such little magazines as Contemporary Verse, First Statement, and Preview from the 1940s, were imitated and developed by dozens of magazines in the 1960s and 1970s through to the present. Though many of the small press publishing houses that emerged alongside the rush of magazines collapsed, such as the very influential Contact Press, others such as the Coach House Press and the House of Anansi Press continue publishing to this day. The movement continues to spread and there are now fairs, festivals and reading series in many Canadian cities catering specifically and exclusively to small press authors and publishers. With a complex history of hundreds of presses and magazines since the 1960s, the small press has become a distinctly literary subculture that spans the country and touches (or has touched) nearly every writing community in its midst. While many authors use the small press to develop their voices and hone their talent at the beginning of their careers, and subsequently move on to medium and large presses, others prefer the aesthetic freedom and marginal "outsider" cultural position of the small press. Internationally renowned experimental poets Barrie Nichol, also known as bpNichol, and Bill Bissett (who consistently uses the lower case bill bissett) have also created a genuine avant-garde front within the small press environment that completes the transformation of publishing from a fundamentally economic endeavour to an unfettered and radical literary lifestyle. In this context, the book no longer simply frames or stages the real literary content between its covers but becomes indelibly intertwined with the art work itself. Similarly, the role of publisher becomes indistinguishable from the role of the artist. bissett, with his blewointmentpress (founded in 1963), and bpNichol, with Ganglia Press (which he started with David Aylward in 1965), intentionally blurred the borders between art and life. Using whatever technology was at their disposal, they published experimental and eccentric writing in experimental and eccentric book objects: some books were stapled, others folded, others sewn, and others perfect-bound; some were handwritten, others typed, rubberstamped, or printed using Letraset (transferable lettering). The physical labour involved and the thoughtfulness and beauty of each literary object remain a hallmark of the small press movement.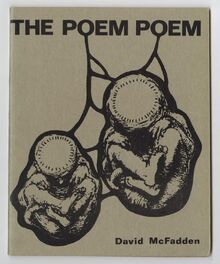 Though they were, in Nichol's words, "kids of the book machine," many projects by early experimental small pressers left the conventionally-defined book behind altogether. Poems appeared on t-shirts, pillows, business cards, or postcards and were published in boxes, envelopes, or otherwise. Nichol composed poems on "thought balloons" that could be blown-up and worn attached to one's head – transforming the "reader" into a cartoon character "thinking" the poem and thereby becoming a participant in creating the art event. As this example suggests, design became an integral part of the content, ideally dissolving the boundary between form and content, and blurring the difference between the inside and the outside of a text. Such an approach produces a vortex of playful energy that encourages witty ingenuity, creative design, and the realization of complex aesthetic theory in tactile objectivity. In this unconventional publishing we witness an avant-garde desire to transform the institution of book-making into an art-full lifestyle. If the success of an aesthetic initiative can be measured in terms of its contribution to literature rather than merely by its financial achievements, the small press has been hugely successful: indeed, the small press has become the largest publisher of poetry in Canada. Many avant-garde small pressers, such as Nichol and bissett, and others such as Ottawa poet and proprietor of CURVD H&Z, John W. Curry (also known as jwcurry), Toronto poets Stuart Ross and Nicky Drumbolis, and Nelson Ball's Weed/flower Press, have individually published more (and often better) Canadian poetry than most of the publishing houses in the country. Not sold by corporate chain bookstores, the works are difficult to find and often disappear quickly. Reprints and second editions are rare. In light of this potential erasure, library and archival collections have become one of the few safeguards against the total dispersal and loss of small press experimental ephemera.
[Source:
☀http://hpcanpub.mcmaster.ca/case-study/rise-small-press-movement-canada]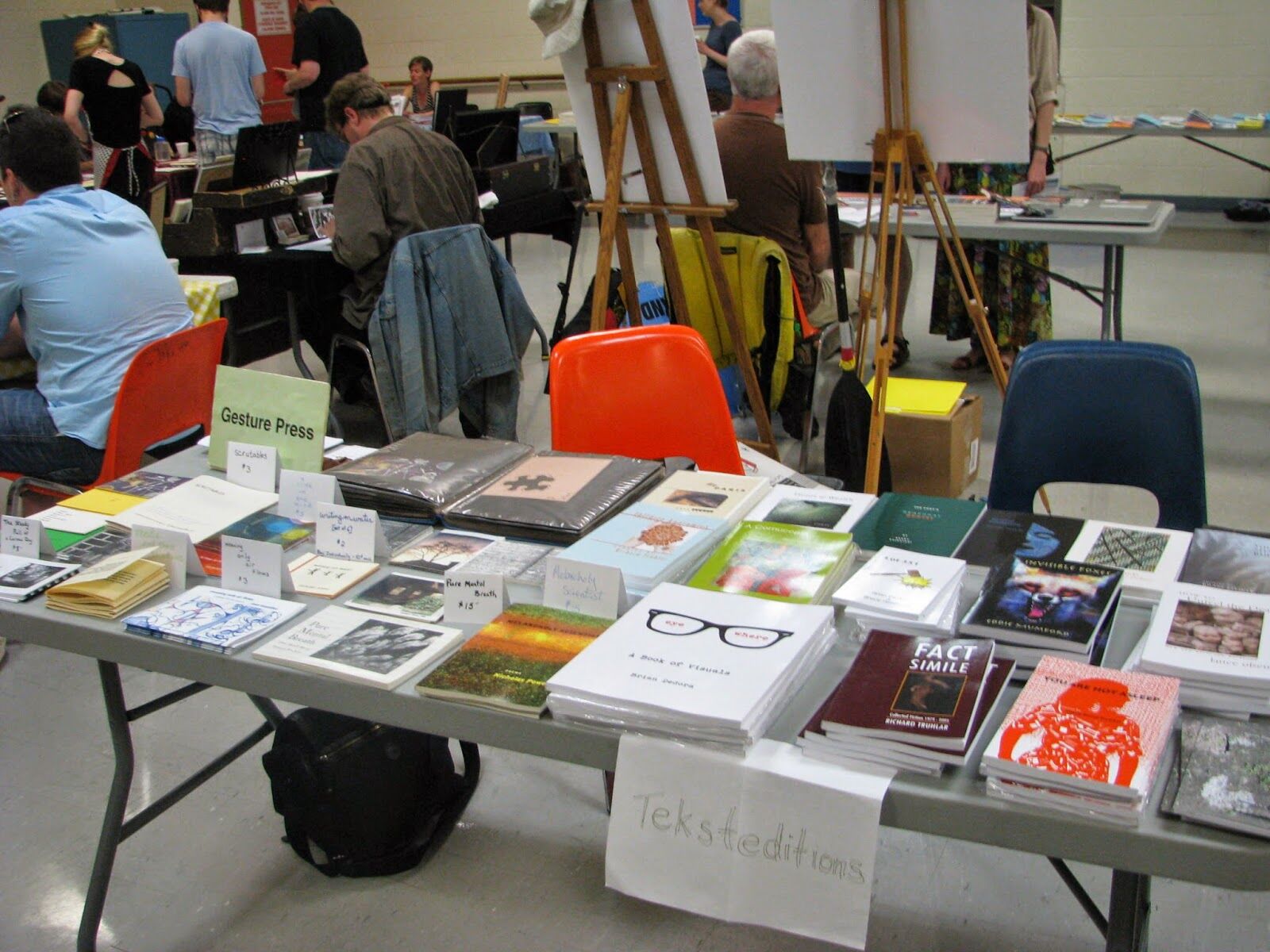 Photos and videos are a great way to add visuals to your wiki. Find videos about your topic by exploring Wikia's Video Library.
Community content is available under
CC-BY-SA
unless otherwise noted.